The voluntary offset market includes a wide range of programs, entities, standards, and protocols. Offsets generated through voluntary markets have been promoted as an opportunity for experimentation and innovation.
Whether it is developing a Carbon Reduction Plan or supporting an Environmental Project, a dedicated project manager, and team will offer support and advice in all stages of the project until completion. Monitoring and reporting will also be provided after project implementation. 
CORE COMPONENTS OF
A VOLUNTARY OFFSET PROGRAM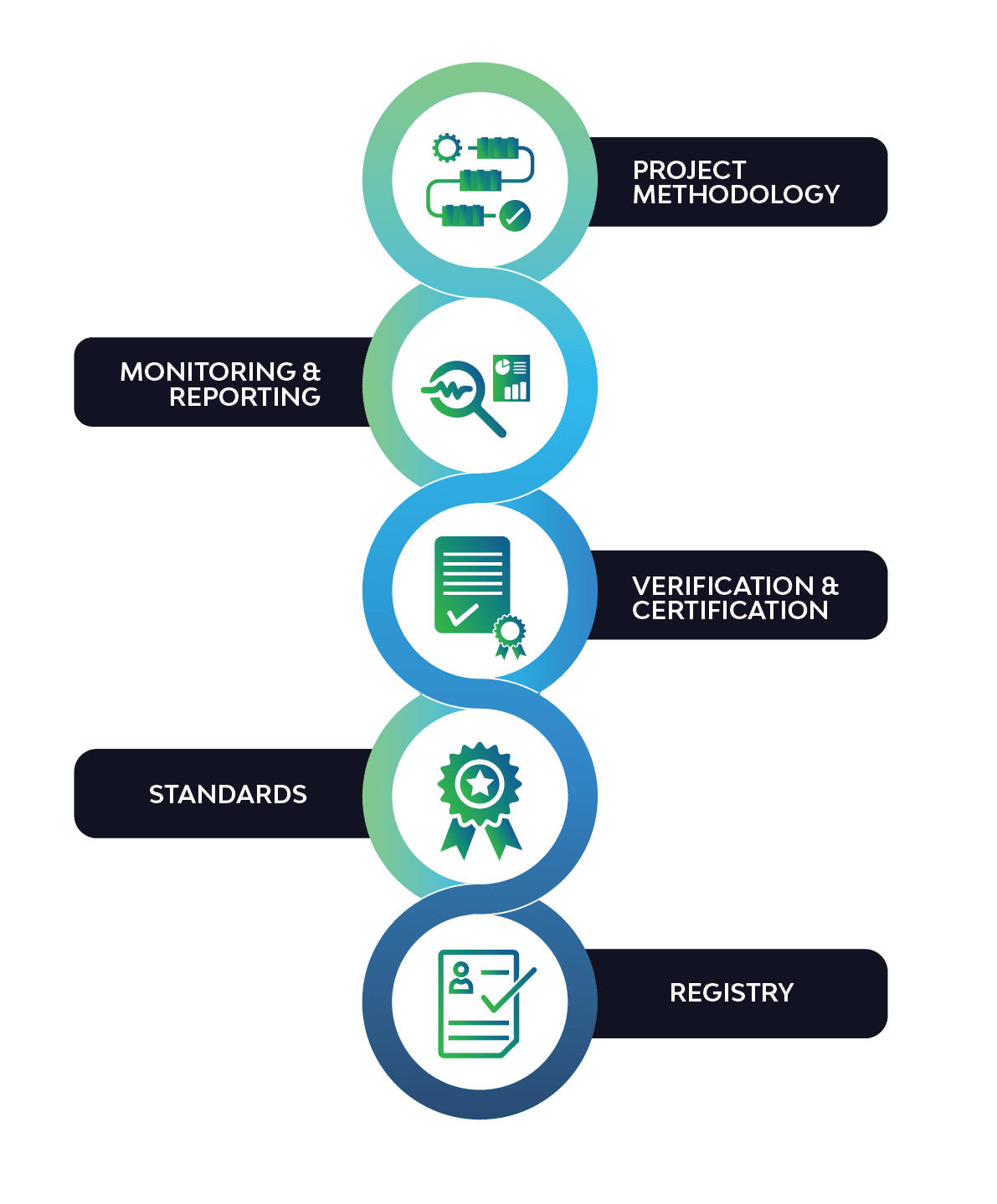 If you would like to learn more about how your business can reduce your carbon emissions and make an positive environmental impact, CO2 SECURITIES can help you and your business achieve your carbon offsetting and insetting goals.